Linguistic immersion
At Colegio Alemán in Zaragoza, we offer total immersion in the German language from the age of two.
Students are encouraged to spend time in Germany, with exchanges and short internships in companies, so that they can have their first contact with the world of work, while at the same time getting to know the culture of another country.
This way, language immersion is not only an opportunity to learn and perfect the language, but also an exciting and unforgettable experience that they will remember for the rest of their lives.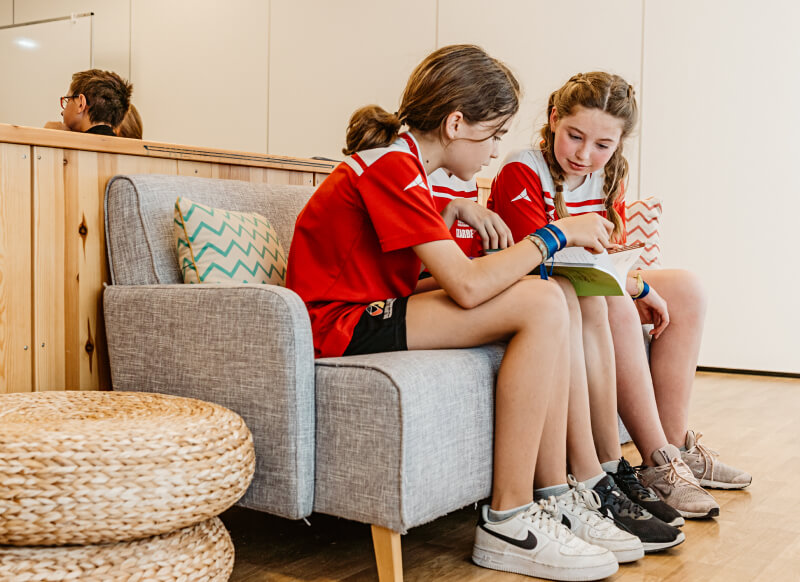 In PRE-SCHOOL, students familiarise themselves with German in a natural and fun way.
From the very first day the language will become a natural part of their environment. Routines, learning situations, games, parties, songs, etc. are all done in this language. Most of the material is in German.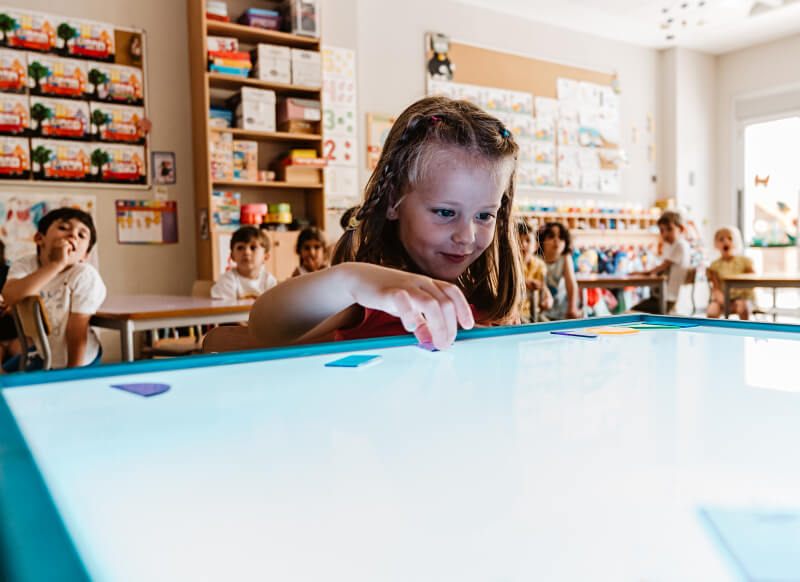 In primary school, we introduce English as a third language
English is part of their education from primary school and they master it very quickly thanks to the bilingual education they have received in German from an early age.
By using the different grammatical structures of both languages interchangeably with the help of native teachers, they become accustomed to changing register in their daily communication in a totally natural way. The importance of handling three languages is key to the School's methodology.
In ESO, most of the subjects are taught in German
In addition, students in ESO are encouraged to spend time in Germany by going on exchanges with schools in the following cities:
First year in Bremen
Second year in Kassel
Third year at Mellendorf
Fourth year in Hannover
The Youth Parliament
Stays in English-speaking countries are also encouraged and our students participate in competitions such as The Youth Parliament in English.
Admissions and new students
Do you want to be part of our big Family?
Request information for the next academic year and secure your place at our school. Arrange a guided tour and a meeting with our teaching staff.
Noticias relacionadas
Los alumnos de 1º de Primaria se han iniciado en el mundo de la robótica con un nuevo amigo… ¡Kubo! Tras varias semanas realizando actividades en la asignatura "Proyecto" para familiarizarse con el pensamiento computacional y la programación, han puesto a prueba los conocimientos adquiridos con Kubo. Gracias a este robot educativo, los alumnos conocen…