Primary School
During the six years of this stage, our students will make great discoveries that will accompany them for the rest of their lives.
Learning to read and write, both in their mother tongue and in German
The development of basic abilities
A very significant step forward in their socialisation.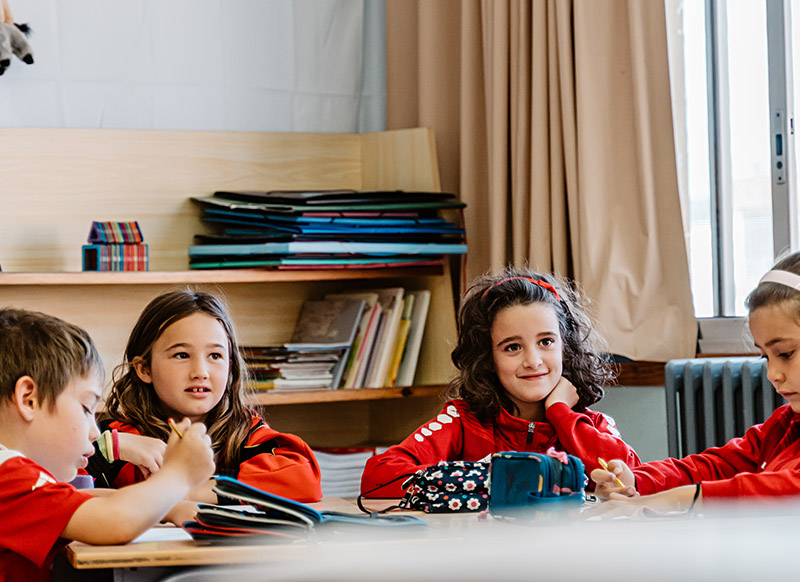 6-12 years old
This "third childhood" will produce a student equipped with learning tools which make them capable of interacting in an independent and responsible manner, and with good work habits that will allow them to seamlessly transition into Secondary school.
We introduce the third language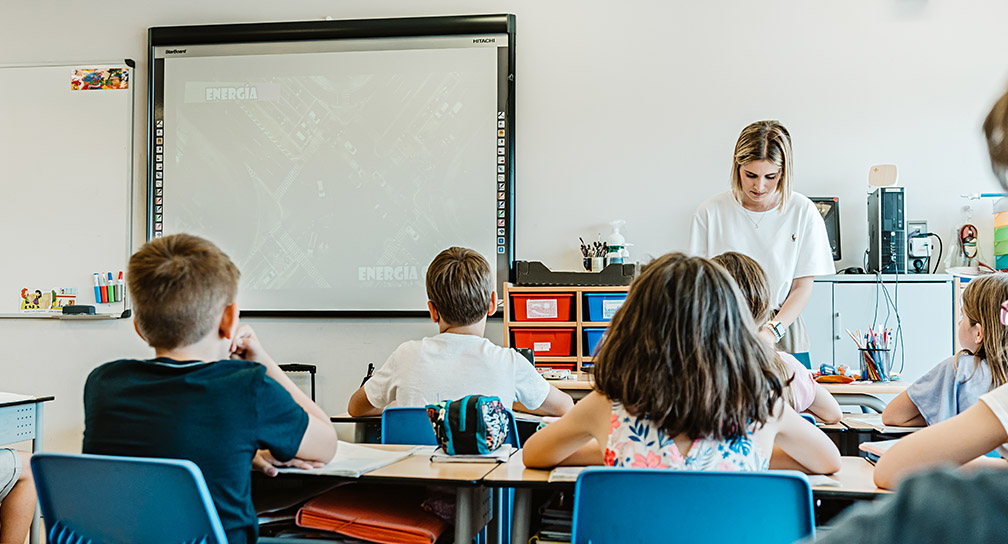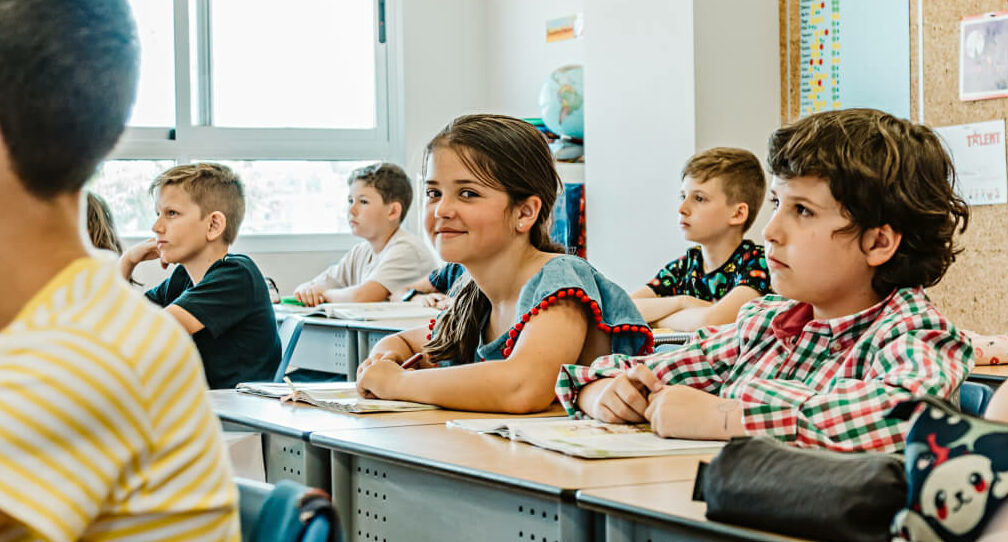 Trilingual teaching in Spanish, German and English
In order to achieve this objective, our school focuses its teaching activity on the importance of mastering three languages: Spanish, German and English.
German is used throughout the curriculum from year one to year six. The subjects taught in German are German, Arts and Crafts, Music, Knowledge of the Environment and "Tics" (new technologies).
English is part of the curriculum in primary school and is quickly mastered thanks to the early bilingual teaching our students have received in German since pre-school.
By using the different grammatical structures of both languages interchangeably with the help of native teachers, they become accustomed to changing register in their daily communication in a totally natural way.
Comprehensive teaching
In this stage, a wide variety of educational content is constantly present, such as:
Contact with nature
Environmental education
Learning about aesthetic taste
Development of social skills
The usual coexistence with other European cultures
Road safety education
Cooperative learning
Affective-sexual education
The development of physical abilities
The interest in social aspects of the environment
and many other topics…
.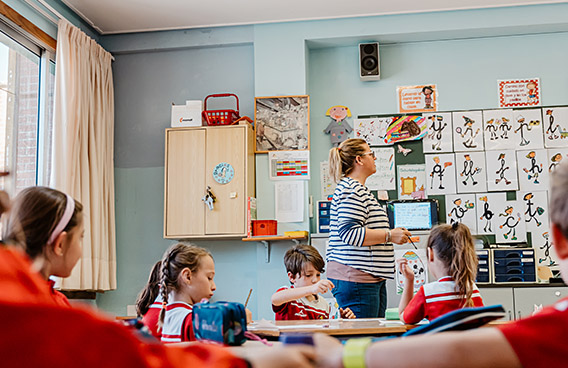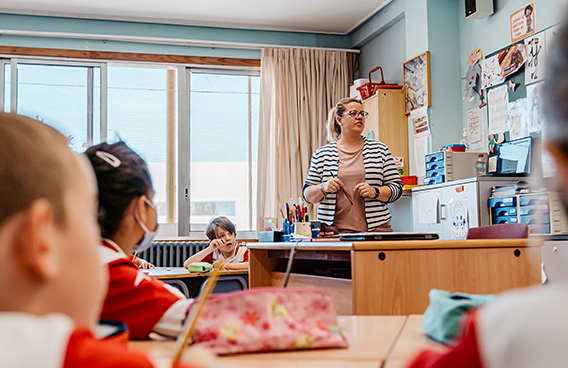 Accompanying the student
Each student is treated in a personalised way and attended to according to their own needs. Teachers, tutors, family members and the guidance team work together and are in constant communication to try to obtain the highest level of intellectual competence from each student and facilitate the best possible personal development.
Admissions and new students
Do you want to be part of our big Family?
Request information for the next academic year and secure your place at our school. Arrange a guided tour and a meeting with our teaching staff.
Hello!
From day one, German will become a natural part of their environment
Services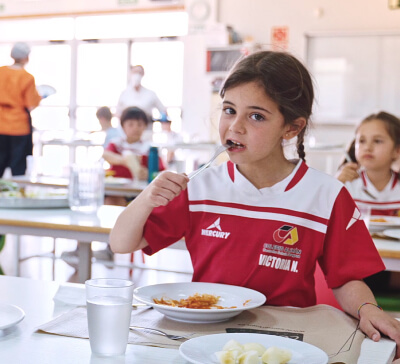 All students who need to stay at school for lunch can eat in the dining room, which has its own kitchen and menus prepared by nutrition specialists.
The school has 4 bus routes for all students: in the morning to get to school, at midday to return home for lunch and in the afternoon to return home from school.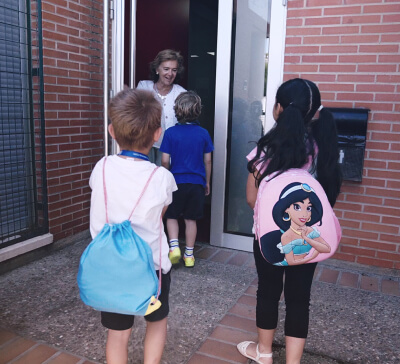 If you need a childcare service for your children, students of any age can make use of this service on a regular or sporadic basis.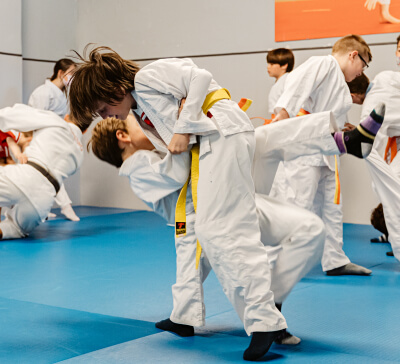 They are recreational and formative and strengthen the feeling of belonging to the group and to the school. They are recreational and formative and strengthen the feeling of belonging to the group and to the school.
Useful materials
See all the information related to books and necessary materials, the different menus available at the school, celebrations, school teaching dates, school bus routes, stops and schedules.
Noticias relacionadas
Los alumnos de 1º de Primaria se han iniciado en el mundo de la robótica con un nuevo amigo… ¡Kubo! Tras varias semanas realizando actividades en la asignatura "Proyecto" para familiarizarse con el pensamiento computacional y la programación, han puesto a prueba los conocimientos adquiridos con Kubo. Gracias a este robot educativo, los alumnos conocen…