Trilingualism
German, English and Spanish
At Colegio Alemán, students are encouraged to improve their proficiency in the German language from the age of two. It has been proven that once the German language is mastered, English can be learned more easily.
We promote an involved, demanding, methodical and efficient learning process that guides and motivates children in their multilingual educational growth in a natural way. Values that connect directly with a deep desire of their parents: That those boys and girls who one day joined the school, leave it as academically disciplined and highly qualified young people, prepared to take on the world without barriers in any linguistic or cultural context.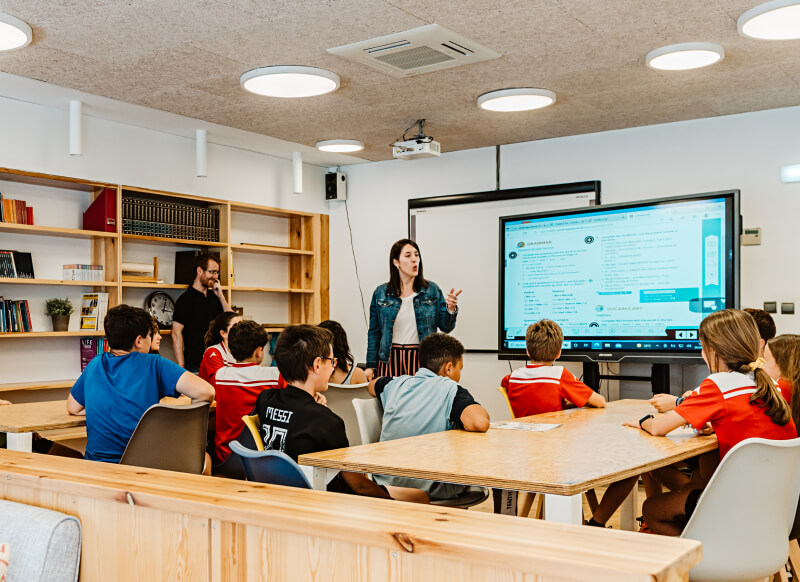 "Most of the information they're going to be exposed to, they're going to find in another language that's not their own."
Growing up in German opens doors
"Bilingualism is a fundamental hallmark to which we have added the English language. But with an important, significant and differentiating characteristic: the pursuit of excellence that means teaching the three languages to achieve the highest linguistic competencies. That is the school's challenge and the contrasting reality both in our classrooms and outside of them."
Colegio Alemán Management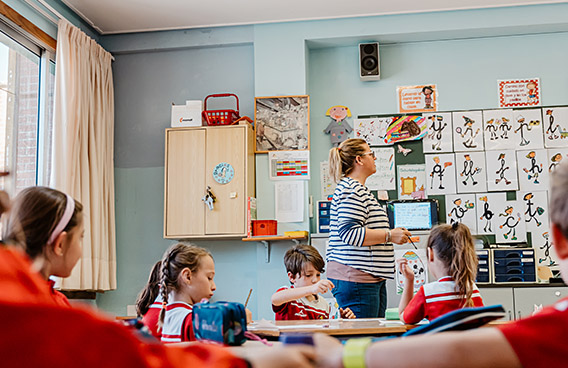 Our own methodology
We provide families with an educational setting where students learn to function in Spanish and German simultaneously from the age of two, through our own teaching methodology which has proven success.
This methodology allows them to reach the age of 8 years old 100% prepared to introduce a third language and finish their schooling mastering it at a high level, thanks to the natural bilingualism in which they have grown up.
3 languages
The progressive introduction, first of the German language and then of the English language, reinforces the abilities and skills of our students.
Admissions and new students
Do you want to be part of our big Family?
Request information for the next academic year and secure your place at our school. Arrange a guided tour and a meeting with our teaching staff.
Noticias relacionadas
Los alumnos de 1º de Primaria se han iniciado en el mundo de la robótica con un nuevo amigo… ¡Kubo! Tras varias semanas realizando actividades en la asignatura "Proyecto" para familiarizarse con el pensamiento computacional y la programación, han puesto a prueba los conocimientos adquiridos con Kubo. Gracias a este robot educativo, los alumnos conocen…